This post brought to you by
Daytona Beach Area Convention & Visitors Bureau
. The content and opinions expressed below are that of Hiya Luv.
Fall is my favorite time of the year. I love crisp, cool nights, college football, colorful foliage, apples, pumpkins, and halloween...
Growing up in Columbus, Ohio my family loved enjoying the fall season together. It was a tradition to get together with extended family to enjoy a visit to the pumpkin patch and pick apples. We would take our bounty home and carve our pumpkins while watching Ohio State football, bake pumpkin seeds and if we still had energy we would bake apple pies. My parents did a great job of creating traditions and special moments.
Now that I am no longer living in Ohio near family, it is harder to enjoy fall traditions that I did as a kid. Because I have such fond memories of fall, I have found it important to make my own traditions and special moments. I still enjoy pumpkin carving and baking pumpkin seeds, picking apples and making apple pie, and watching college football and therefore make sure that each fall these activities are included in my weekend plans.
A few years back D and I had the privilege of traveling to Florida to experience a week of fall activities with a few of my girlfriend's that I met while studying in London years ago. We had such a great time exploring the Florida beaches, fall festivals, and outdoor activities that we began to add Florida to our annual travel destinations.
One of my guilty pleasures is watching independant films on the Sundance Channel. A couple of years back while visiting Daytona, I was excited to find out that the Daytona Beach Film Festival showcased many independant films screenings free of charge while featuring food trucks, vendors on the riverfront, and live music. Actors who have been featured in films at the DBFF include but are not limited to Steve Carell and Kiera Knightly.
Over the past few years, D and I have visited Florida during the fall several times and always have a great time. Dave enjoys hanging out at Miller's Ale House and I enjoy shopping at outlet malls and laying out by the pool with a good book. Daytona Beach offers
Kid friendly options
,
Outdoor Fun
, and is the
Festival Capital of Florida
so there is something for everyone to enjoy.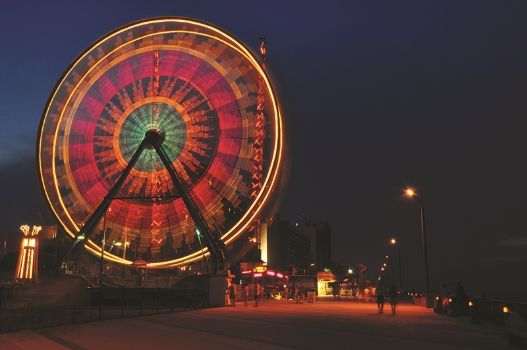 Whether you like to stick your feet in the sand, shop til you drop, enjoy outdoor activities, or frequent festivals such as the Daytona Beach Film Festival, there is a variety of
Free Things to Do in Daytona Beach
that will peak your interest.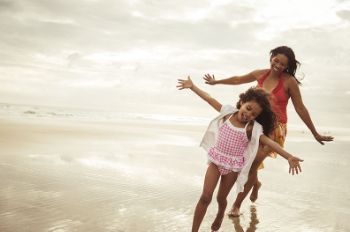 The beach awaits
. Escape to Daytona this fall for a few days and make some fun seasonal memories.
How do you make memories with your family in the fall?