I have wanted to revise my blog for quite some time but did not know the look that I wanted to go for. I started doodling and everything I doodled incorporated cupcakes, pink, grays, chevron, and hearts naturally. I did not want my blog to feel childish which is how I felt about the owls after awhile.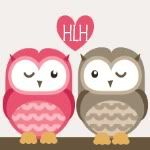 Cute. But it was time for a change.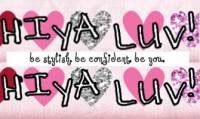 One of my very first blog headers! Circa 2009.
The peonies kept me happy for a period of time but all along wanted something different.
So I sprung for pink chevron with pink and gray font.
I like it and am satisfied.
Mainly because I am proud of myself.
I did it myself and it took me quite awhile to figure out the html coding.
I was going for a cheerful and fun vibe and I think that the pink chevron does the trick.
If you are interested in updating your blog and want to do it yourself, check out the
video tutorials
on
YouTube
by
PuglyPixel
. They are really well put together, clear, concise, and provided great direction.
How do you decide when the time is right to update your blog?
How do you decide on a new style?